In 2017 on this day, news of the demise of Accra-based Asempa FM's greatest political asset, Kwadwo Asare Baffour Acheampong popularly known as KABA, shocked the media fraternity and the entire nation.

KABA died on Monday, November 18, 2017 after he was rushed to the hospital, having suffered a hypertensive complication.

Until his death, Kwadwo Asare Baffour Acheampong was the host of Asempa FM's 'Ekosi Sen', a political talk show on radio. He led a number of anti-corruption campaigns in the country. KABA died barley a year after his marriage to radio presenter, Valentina Ofori Afriyie in 2016. He was survived by a daughter.

KABA was awarded Best Talk Show Host in the 2017 edition of the Radio and Television Personality (RTP) Awards. He joined the Multimedia Group in 2009 as a broadcast journalist and host of the daily news bulletin, 'Asempa Today' on Asempa FM. KABA later took charge as the host of their Saturday mornings current affairs program, 'Kukurantumi'. He subsequently became host of the political talk show, 'Ekosii Sen' on Asempa FM.




How Social media users mourned KABA



With Regrets, We extend our deepest sympathies to the family of our brother, friend and colleague "Kwadwo Asare Baffour Acheampong" popularly known in the media fraternity as "KABA", May his gentle soul be at peace with our Heavenly Father. Rest Well KABA.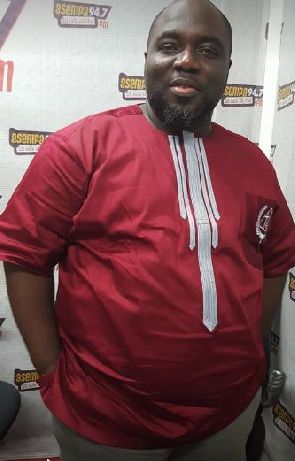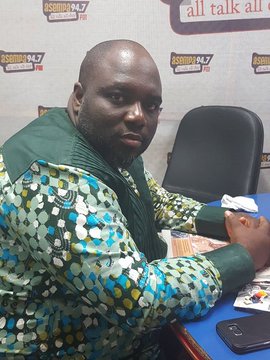 254:18 AM – Nov 18, 2017Twitter Ads info and privacySee #LoveYouDie's other Tweets


KMJ (I Was Born To Talk) @KMJonAIROh bro! Kaba why? We just spoke yesterday at the office. Hmmm. Death! Smh #Sad102:27 AM – Nov 18, 2017Twitter Ads info and privacySee KMJ (I Was Born To Talk) 's other Tweets



Filastone Phones and Accessories@filastoneghanaCharlie its true ooh
Ooh Kaba
Bad news for Asenpa Fm and multimedia
May his soul rest in Peace412:35 AM – Nov 18, 2017 · Accra, GhanaTwitter Ads info and privacySee Filastone Phones and Accessories's other Tweets


Dove ✔@Bridget_OtooThoughts and prayers with KABA's family. @asempafm947 #RipKaba752:43 AM – Nov 18, 2017Twitter Ads info and privacy22 people are talking about this


Israel Laryea✔@TheIsraelLaryeaOur hearts grieve, because our KABA is no more.

God be with you till we meet again.#KABALeft4836:46 AM – Nov 18, 2017 · Eastern, GhanaTwitter Ads info and privacy166 people are talking about this


Pavlov@ObedoManchiniRIP KABA…fans of political discourse in GH wud forever Miss u on the show, but till we meet again, may ur SOUL rest in perfect peace with ur maker.. Due!!!!17:20 AM – Nov 18, 2017Twitter Ads info and privacySee Pavlov's other Tweets