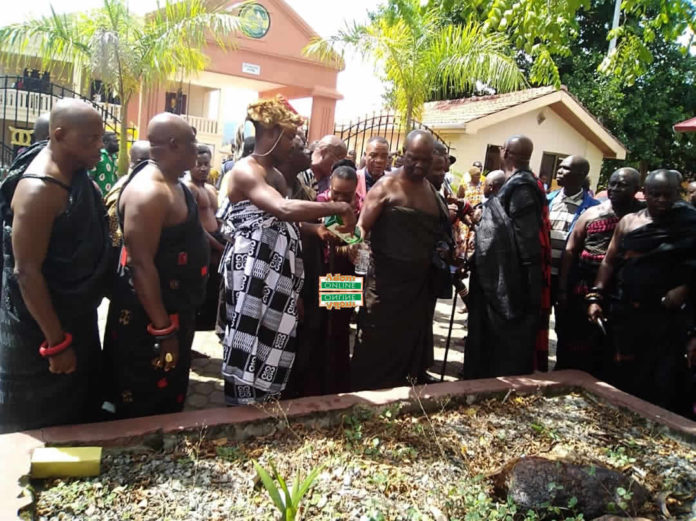 A high powered delegated, led by the National Democratic Congress (NDC) National Chairman, Samuel Ofosu-Ampofo, has rendered an unqualified apology over unsavory comments from one of their members against the Okyenhene, Osagyefo Amoatia Ofori Panin.
The party presented a sheep and schnapps to pacify the gods of the land for bringing the name of their chief into disrepute.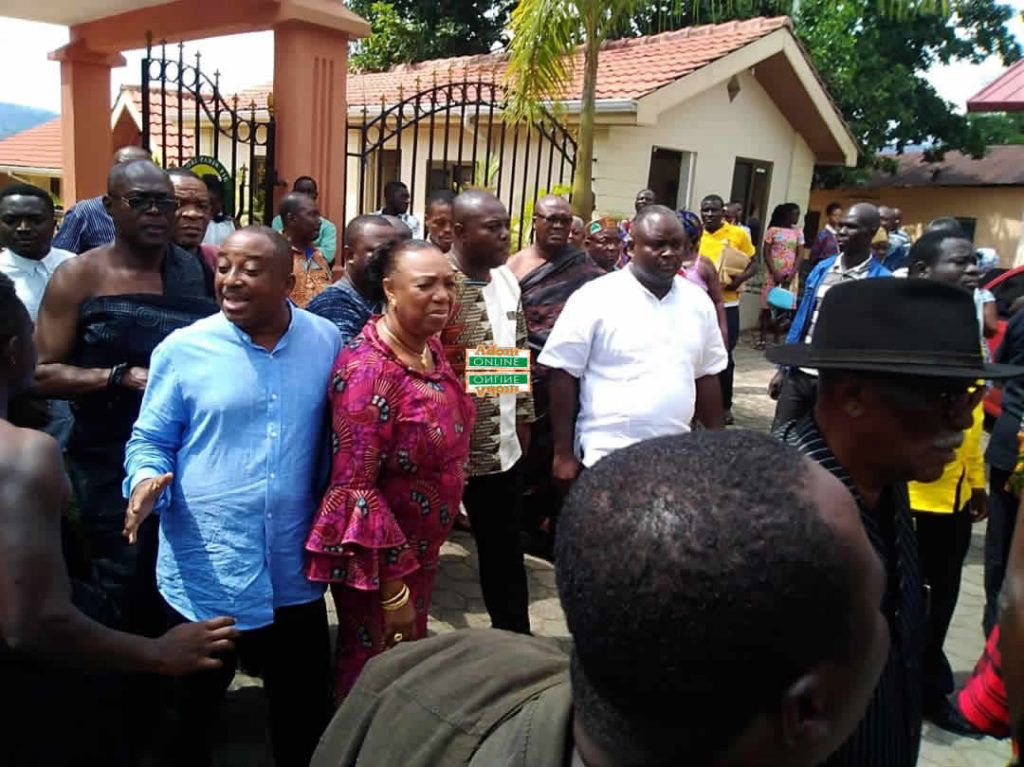 Other party members who were part of delegation were former Ghana's Ambassador to the United Kingdom, Ambassador Victor Smith, Mrs Betty Mould-Iddirsu and many others.
The six-member delegation was warmly received by the Traditional Council for a closed-door meeting.
The embattled Ashanti Regional Secretary of the NDC, Kwame Zu was also part to personally render the apology and go through some rituals as custom demands.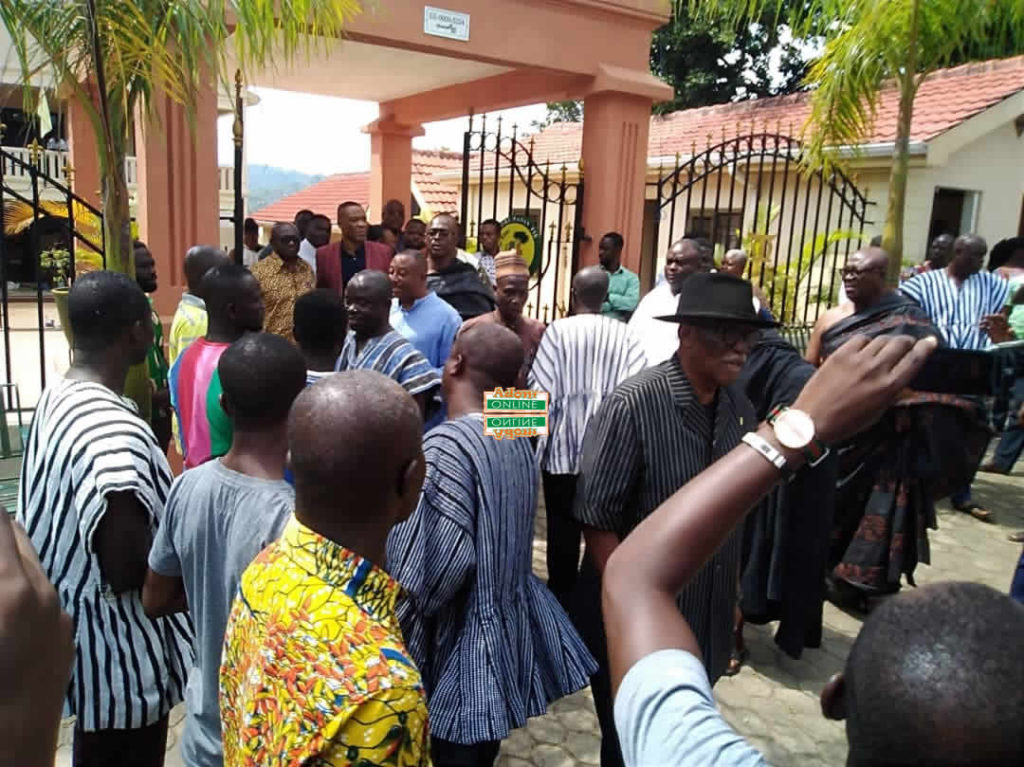 Mr Zu is said to have on September 19, suggested that but for former President John Dramani Mahama, the Okyenhene would still be "drinking water with animals".
The comment attracted anger from the people of Kyebi who took to the streets Monday, September 23, to demand an apology from Mr Zu and the NDC.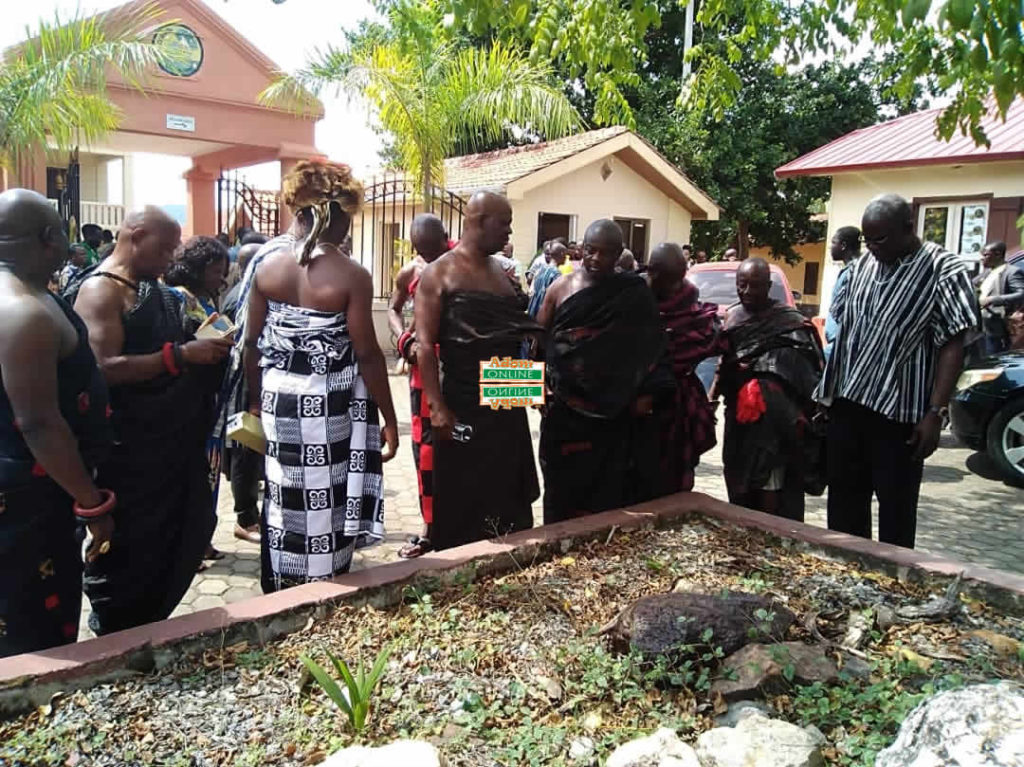 Mr Zu subsequently apologised, expressed deep regret and described his comment as unfortunate. But, the Akyem Abuakwa Traditional Council demanded more leading to a ban of the NDC in all 940 towns and villages at Akyem Abuakwa.
Adom News' Maxwell Kudekor, who was at the palace, said the Traditional Council rescinded the decision after the NDC presented Mr Zu as they demanded.
He noted that, the NDC delegation was received by the queen mother of the town because the Okyenhene had traveled.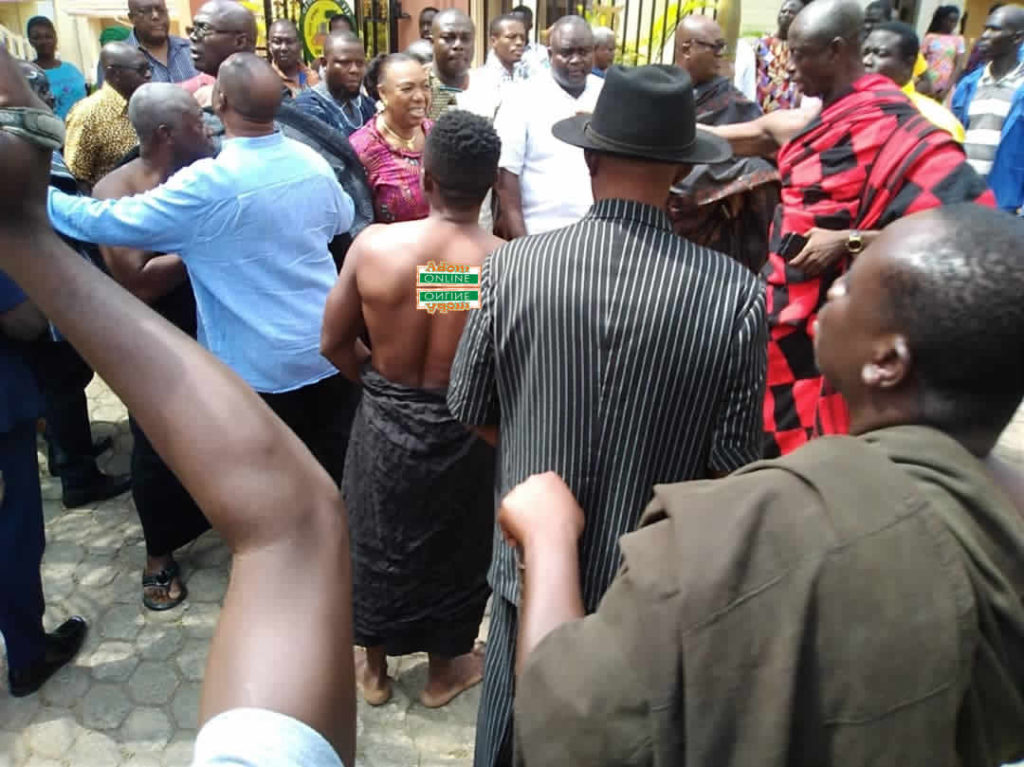 Mr Zu, he said, was taken through some rituals to revoke any curse on him when the incident happened.
Maxwell Kudekor also said the angry indigenes of Akyem Abuakwa were asking for the blood of Mr Zu for disrespecting their revered chief.
Meanwhile, Ambassador Smith in an interview on Adom News said it was better late than never.
The reaction of the people, he said, was to be expected due to the unfortunate conduct of Mr Zu.
"We want peace between us and Okyeman because NDC has not done anything wrong," he added.
Source|adomonline.com