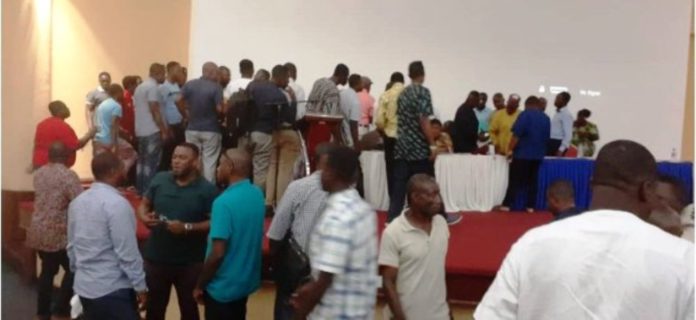 More than 100 vehicles belonging to defunct Savings and Loans and Microfinance companies have been displayed for auction in Accra with many questioning the process by the auctioneers.
Speaking to JoyBusiness, Spokesperson for the Receiver, Philomena Kuzoe, expressed confidence that the auction will help them settle some customers of the defunct Microfinance companies.
Out of about 160 vehicles available for sale through auction, only about 38 vehicles were sold successfully by close of the first day.
This was because the process adopted by the auctioneers received protests by many of the participants.
Responding to the concerns, Madam Kuzoe said the process would improve moving forward since most of the concerns raised have been addressed.
"Initially we projected all the vehicles on the board with the hope that the bidders will mention their prices but it was not going well with the participants so we had to bring out every car with their bidding price to start with and I'm sure this method will speed up the process," she said.
The process is expected to end on Friday after which the Receiver for the 347 Savings and Loans and Microfinance companies will announce the next date for payment to customers of the defunct firms.
Source:Ebenezer Sabutey | JoyBusiness